'Where is it OK?' conundrums. Posy Simmonds.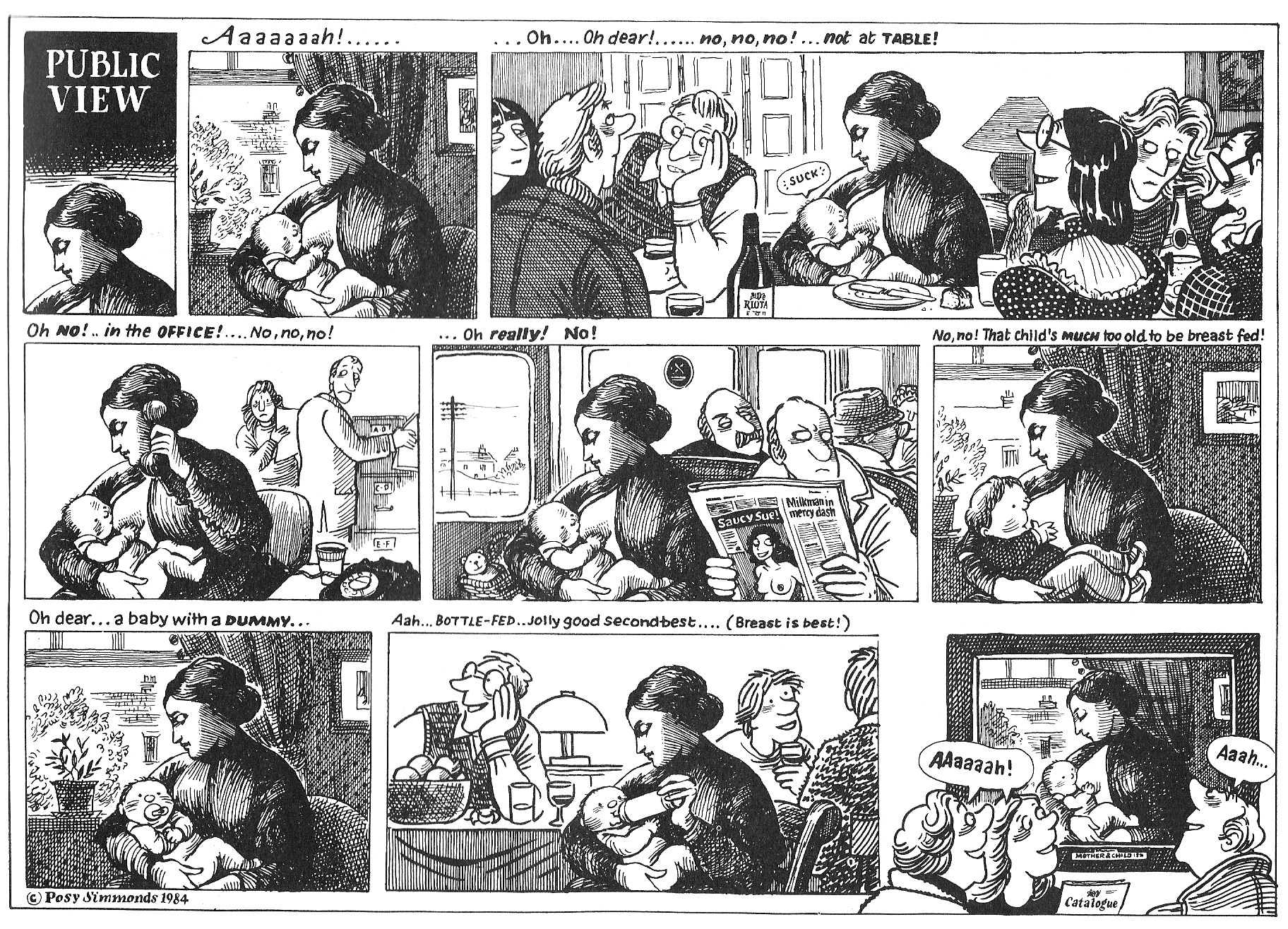 Commentary
Posy Simmonds captures and punctures society's often hypocritical attitudes as sharply as ever. Since she composed this in 1984, laws and attitudes have improved – but statistics are still disappointing.
Further info
Reproduced by kind permission of the artist Posy Simmonds
Breastfeeding resources

Guide (Feedgood, Scottish Govt)
Further info (NHS Choices)
Law: if someone prevents you from feeding a child under 2 they are committing a criminal offence (Scotland; Citizen's Advice)

Rates in Scotland are low (BBC) and not rising
Whereas in other parts of the world, breastfeeding in public is totally usual. 
Chichera Fire Queens girls football team at half time (Harare, Zimbabwe; source)
Contributed by
Robin Downie
Rate this post
More like this